Howdy y'all!
First and foremost...welcome. I am not sure how often I will post or on what subjects but I'd love to start today by sharing some snippets of our weekend here in Philadelphia and by our, I mean my favorite lady, co-conspiritor of farm dreams, partner-in-crime, fellow game junkie and I. It's been quite dreary around here and that can always put a damper on our moods, however, this past Saturday - the dreary didn't stop us from our quick trip to Paradise.
Yes...I said Paradise.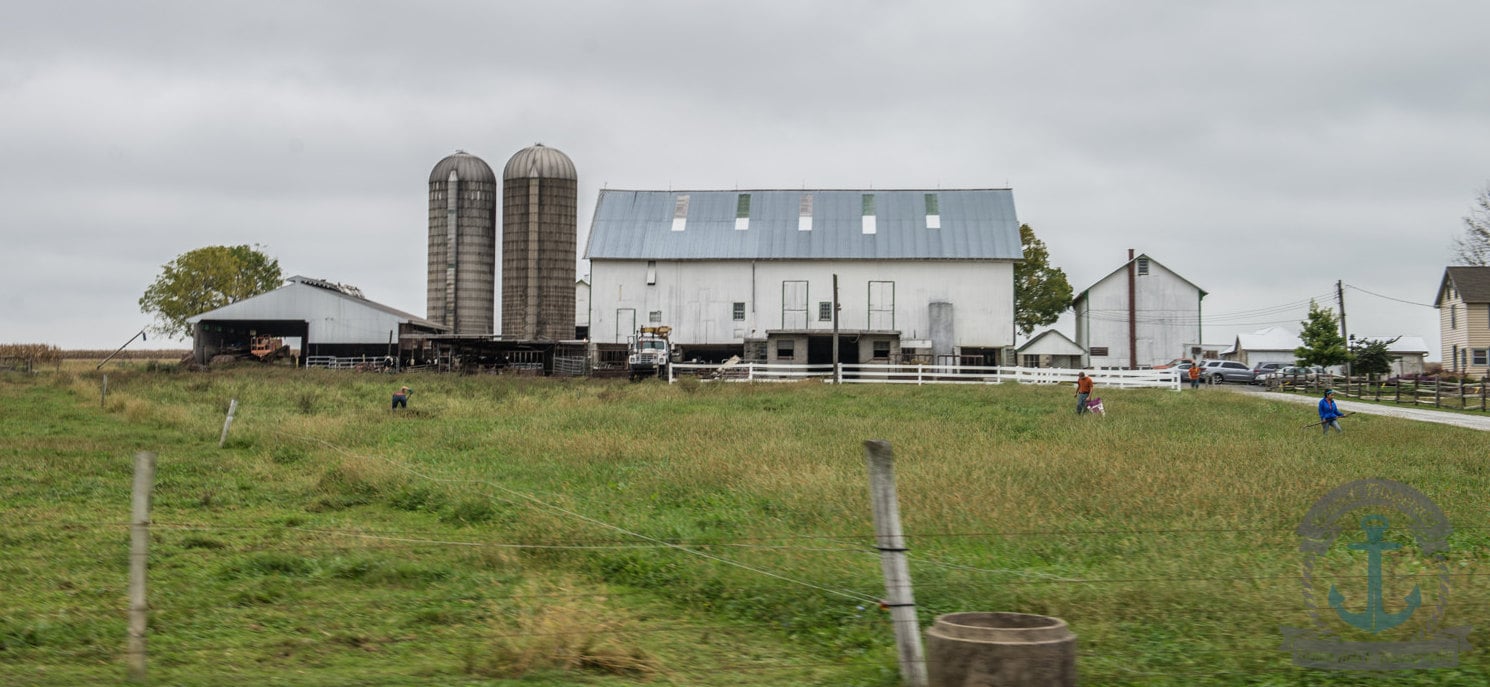 Paradise, PA is a town located near Lancaster in what we here in PA call Amish Country. Sprawling landscapes encompass beautiful family farms on the countryside and the smell of hay, cow poop and drying tobacco fills the air. What else were we to do but go on a farm tour of a 4th generation family farm, Verdant View Farm. This was a 90 minute experience that we absolutely think EVERY child (and adult) should have to experience in their lifetime. Find a farm and go on a tour. There isn't much, in my opinion, that you can compare to really understanding the innerworkings of where your food comes from. And...a side note…..did you know that tobacco is the only crop left that is 100% hand harvested and hung to dry. There is no automation in processing of these increasingly stinky, stinkier as they get more dry, leaves!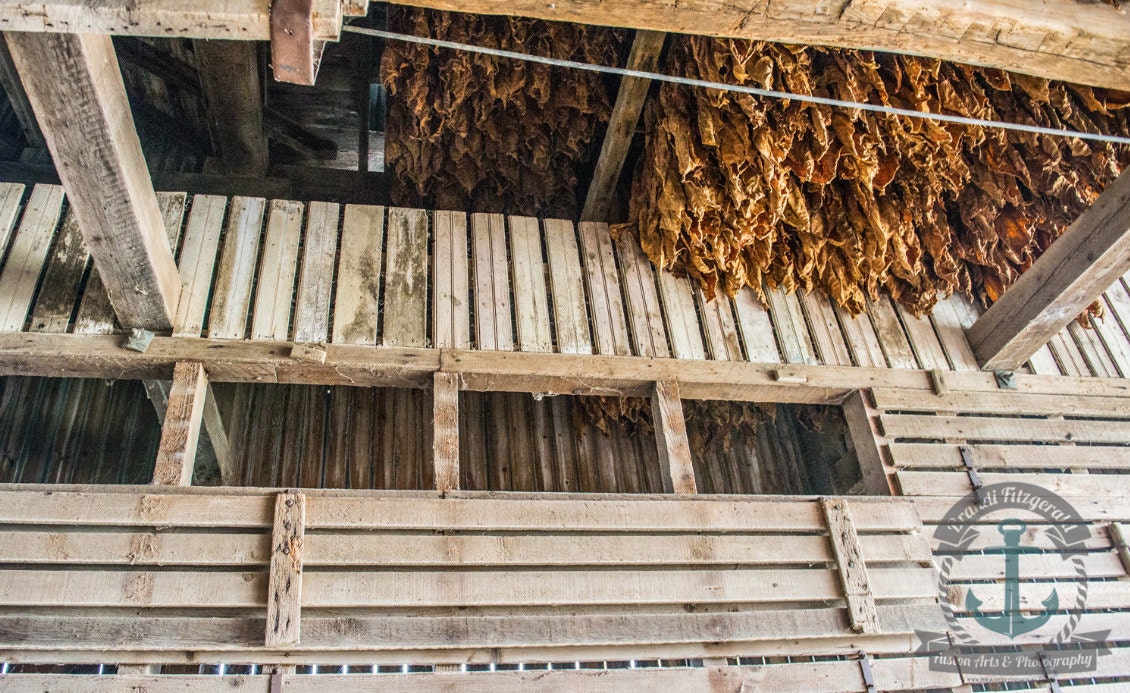 Verdant View is a working dairy farm, as well as a quaint Bed & Breakfast. Their farm is part of the Land O'Lakes co-op of farms and their milk goes into a variety of products, possibly even Hershey's Chocolate since Land O'Lakes is the supplier of milk for the Hershey's brand. We also learned that cows produce an incredible amount of milk daily, some 5-6 gallons yet sadly, their milk is in low demand because of the rise of various non animal based milks Iike almond and soy. We were able to bottle feed some calves, milk a momma and feed them all some hay. Fact: It takes about 45 minutes to milk one cow by hand. Farm life is a full time life...but is it really better?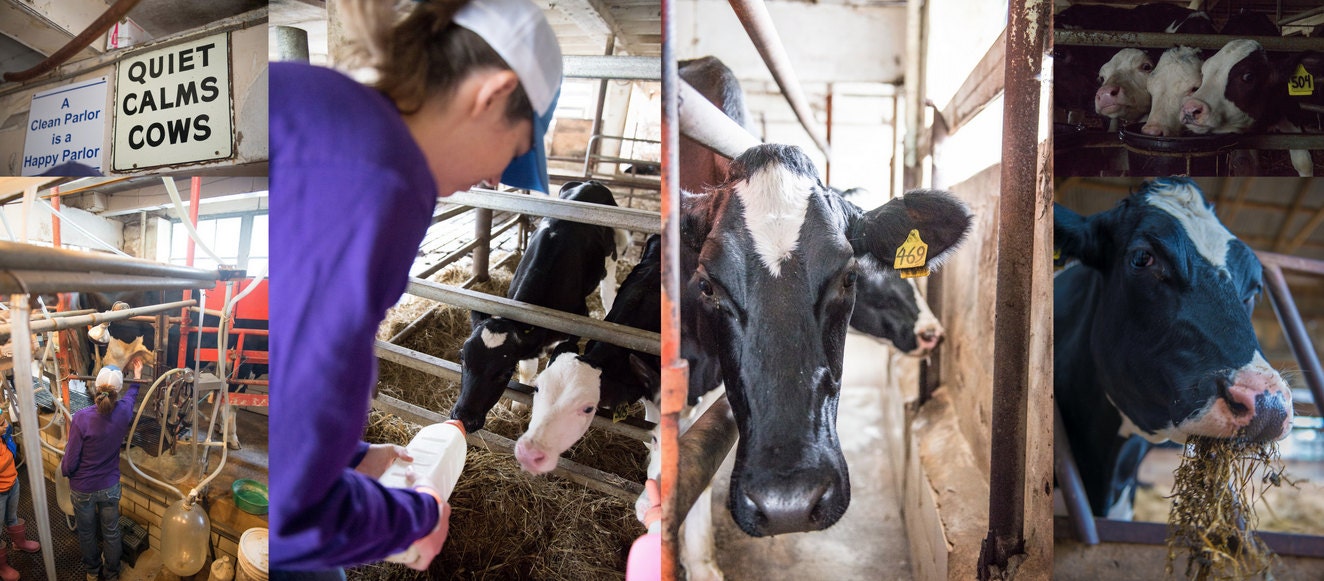 Luckily, we are on a 3ish year plan to move back to the south and start a self-sustaining farm of our own. One day, we will be able to confirm or deny if life really is better down on the farm. The information we gathered on Saturday will be tucked away in our brains for safe keeping. There are now officially farm books all over the house, magazines strewn about and Nichole constantly sharing snapshots of book pages by the holier than thou, Farm God himself, Joel Salatin. If she isn't busy reading me pages of enlightening information, she is sure to be cooking up something amazing in the kitchen. As a matter of fact, my inbox just dinged with an article from Hobby Farms from Nichole on planting garlic. Now, if we could just find a way to keep the squirrels to stop stealing our garlic! We may be a little obsessed. A self-sustaining farm will certainly help our $1,000 monthly grocery bill.
Speaking of cooking, fortunately for us, Verdant View also raise their male calves for beef production and we were able to pick up some Delmonico steaks and ground beef as souviners of our farm trip. You bet they made it to the grill Sunday night with a healthy sprinkling of fresh rosemary from our garden and served alongside a loaded baked potato with cheddar from another area farm in Lancaster.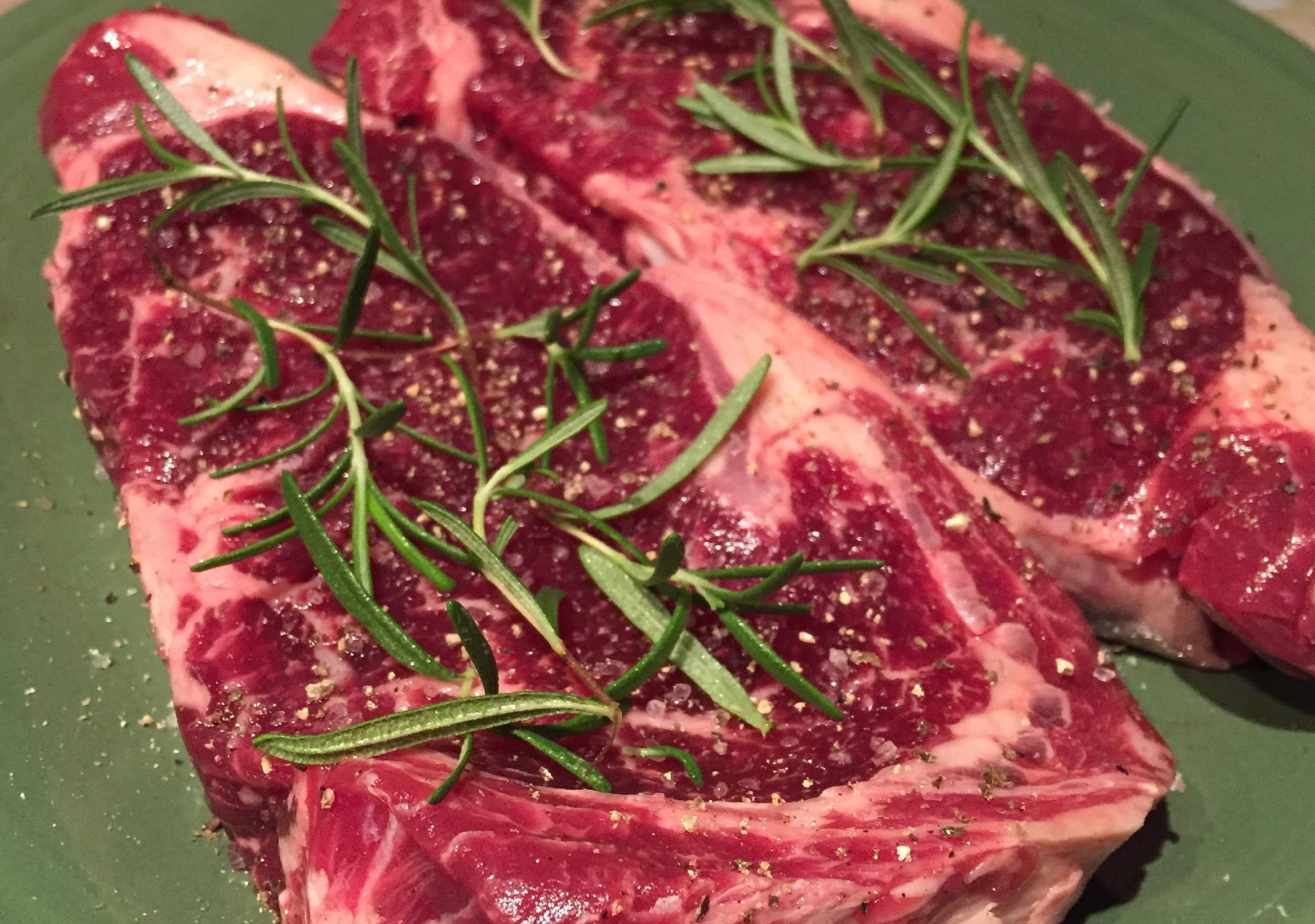 There is undeniably a difference in taste and texture of these steaks vs store bought, non pasture raised beef. These cows eat grass so does that make us part vegetarian? Ha - our ancestors lived off the land and one day soon, we will too.  
Speaking of living off the land and pasture raised things - CHICKENS! The very first farm book that made its way into our lives, and our hearts was Locally Laid. Fortunately for me, Nichole read me almost the entire book in our down time. Writer Lucie Amundsen had me in hysterics on multiple occasions - laughing and crying. She is a brilliant writer and we are hopeful she didn't put all her eggs into one basket and that she won't be a one-book-wonder! We learned about 'Chicken Tractors' somewhere in the initial researching of farming and we were lucky enough to see one in person, in action, at Verdant View Farm.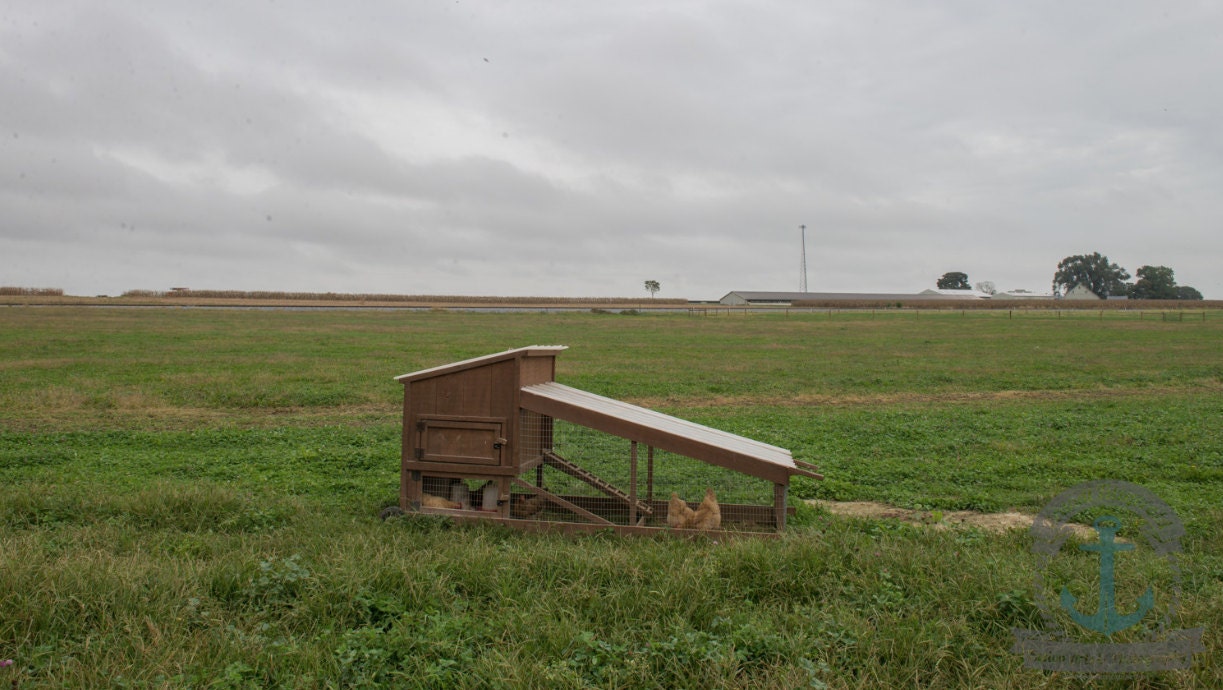 The Chicken Tractor has wheels on one side and is moved a few times a week to fresh grass so the chickens are, as the term is defined, pasture raised.
Good lookin' birds, and friendly, no doubt! We were able to hang out with them in the larger chicken coop and give them some lovin'. No eggs to gather on this tour but they do lay about an egg a day and usually skip a day during the week. 
More great info we learned from our tour guide Becca. She has been working on this farm for several years and it was great to see so many young people thriving on the farm. Average age of the farm hands was about 22!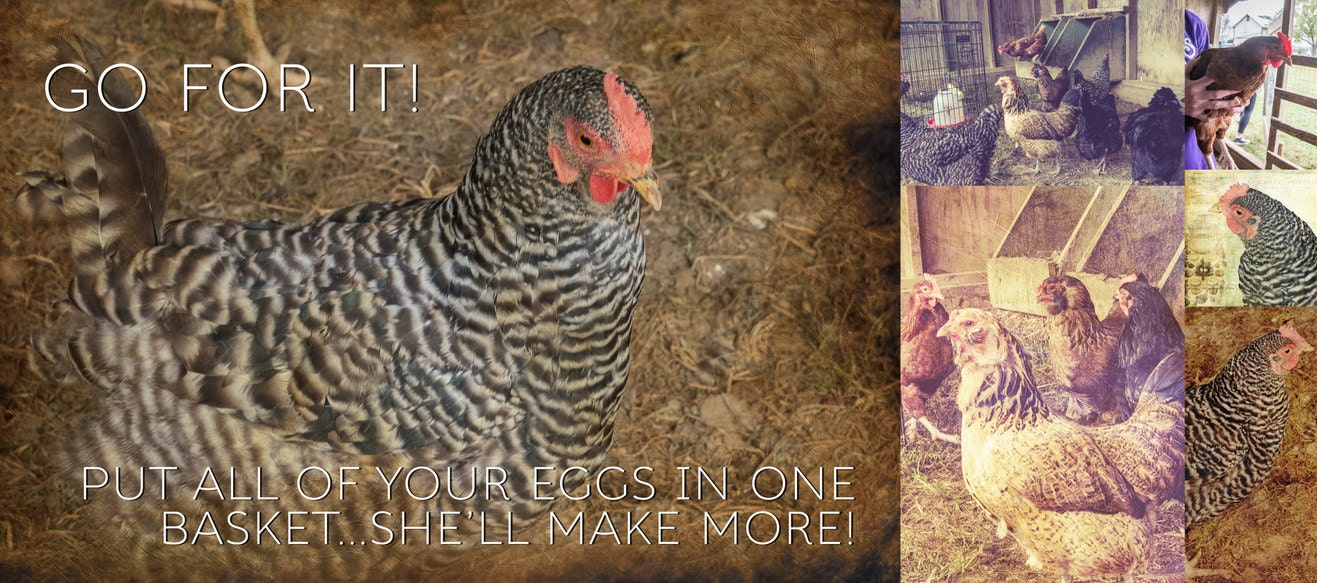 Of course I planned to make some art and greeting cards out of these mother cluckers!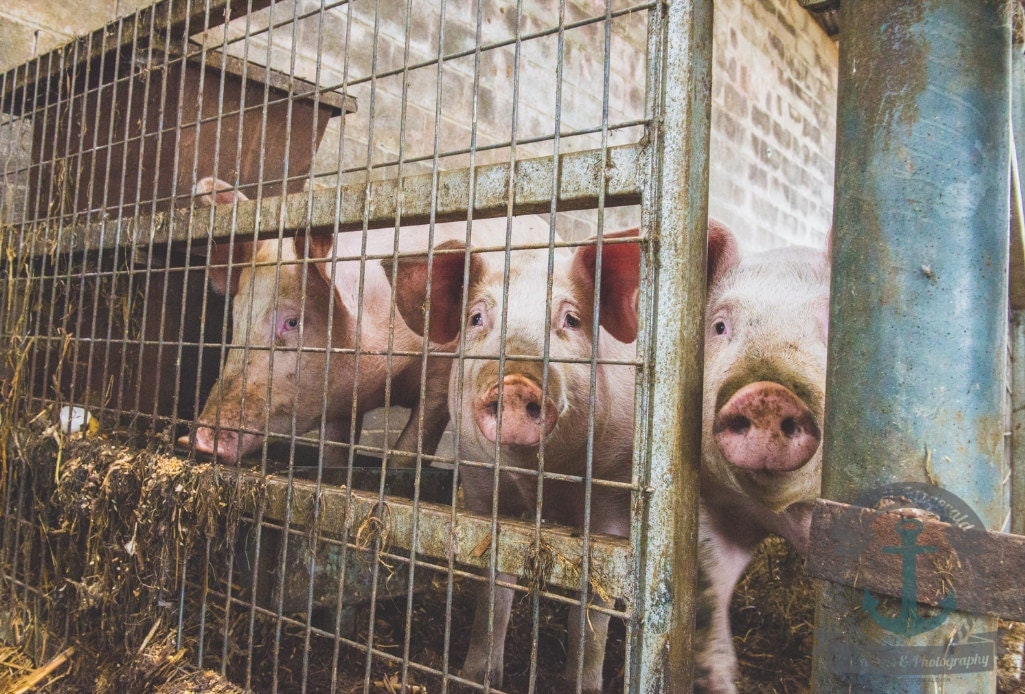 In addition to cows, chickens and the occasional escapee goat, Verdant View have a small pen of pigs...more than 3 not so little pigs. 
We wrapped up our day having a picnic lunch before leaving the farm - did some exploring of the countryside and headed home where we had spaghetti squash and chicken for dinner - one of the few dinner meals I make in this house. If it's not breakfast....It's not my jam. See what I did there?
Gotta run - I have some farm art to list in my shop!
Until next time...
~B Fitz